Van Hire Retford
When it comes to van hire, Retford is one of our most popular areas. In fact, you're unlikely to drive through Retford without spotting one of our vans.
Retford is a thriving market town in northern Nottinghamshire, with a history going back to the Middle Ages. It is a sought after place to live, being quiet and tucked away but with good transport infrastructure and easy access to the A1, which is where you'll find Ballards Van Hire Depot, just 6 miles away, next to the A1 at Markham Moor.
Types of vans for self-drive hire
Moving things from one place to another can easily be done by hiring a van, and a little bit of manual labour. Van hire does not have to be expensive, but consideration should be given to the size of the van hired, if it is too small it may be embarrassing when you try to fit a quart into a pint pot. It may be that a small van like a Connect or a slightly larger one like a Vivaro may be adequate. If the load is a little bulkier there is a high roof version which gives a bit more added height.
For larger loads, a Luton van, which is like a small truck, perhaps with a tail lift to make things easier may be an option and this type of van also has additional space above the driver's cab.
There is a lot of choice when it comes to van hire and it is probably better to opt for a larger van than you think you need – everything seems bigger in a confined space. We are experts in moving things – we have been doing it for over 30 years, and can help with advice about the right van for your needs. All the vans in our fleet are competitively priced and we can also provide the accessories you might need like packing materials or a sack barrow for example.
Our van hire service is used for all kinds of reasons. Many people choose us at weekends for do-it-yourself house moves. We are also popular with local businesses when their own vehicles are in for MOTs or services, or to extend their existing fleet temporarily.
We also offer a man and van service if you have one or two items to move and need help with the lifting – there's more information about this on the Ballard Removals website.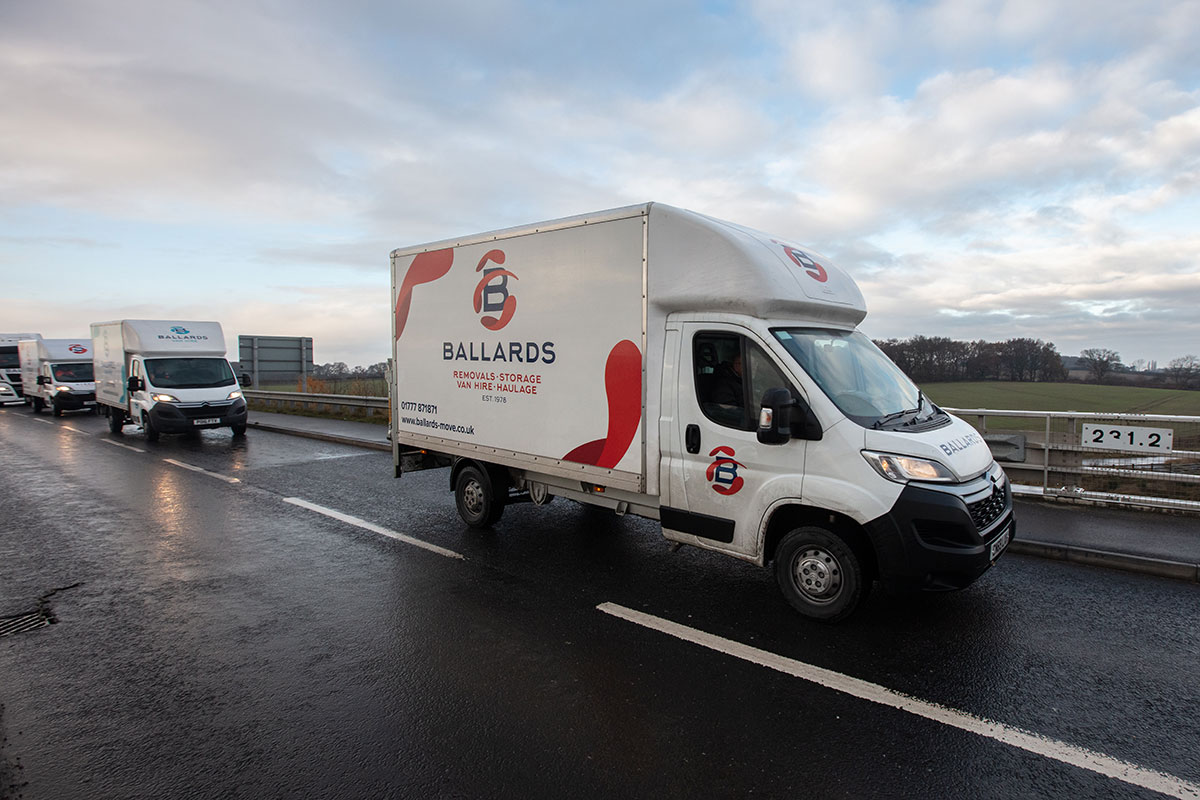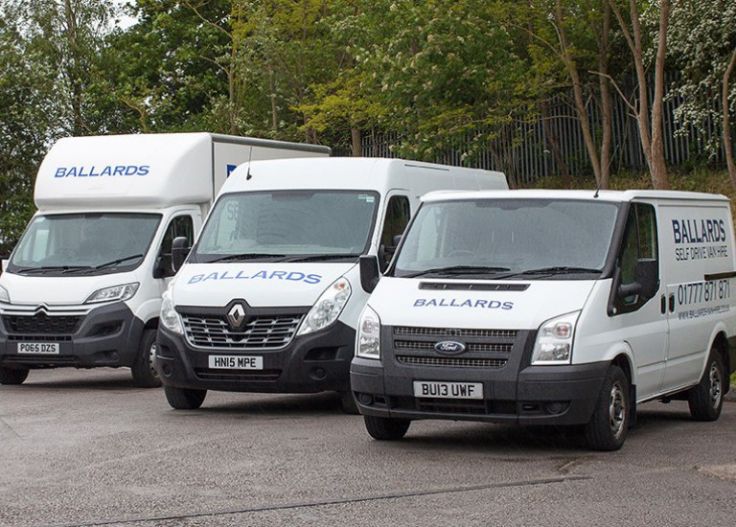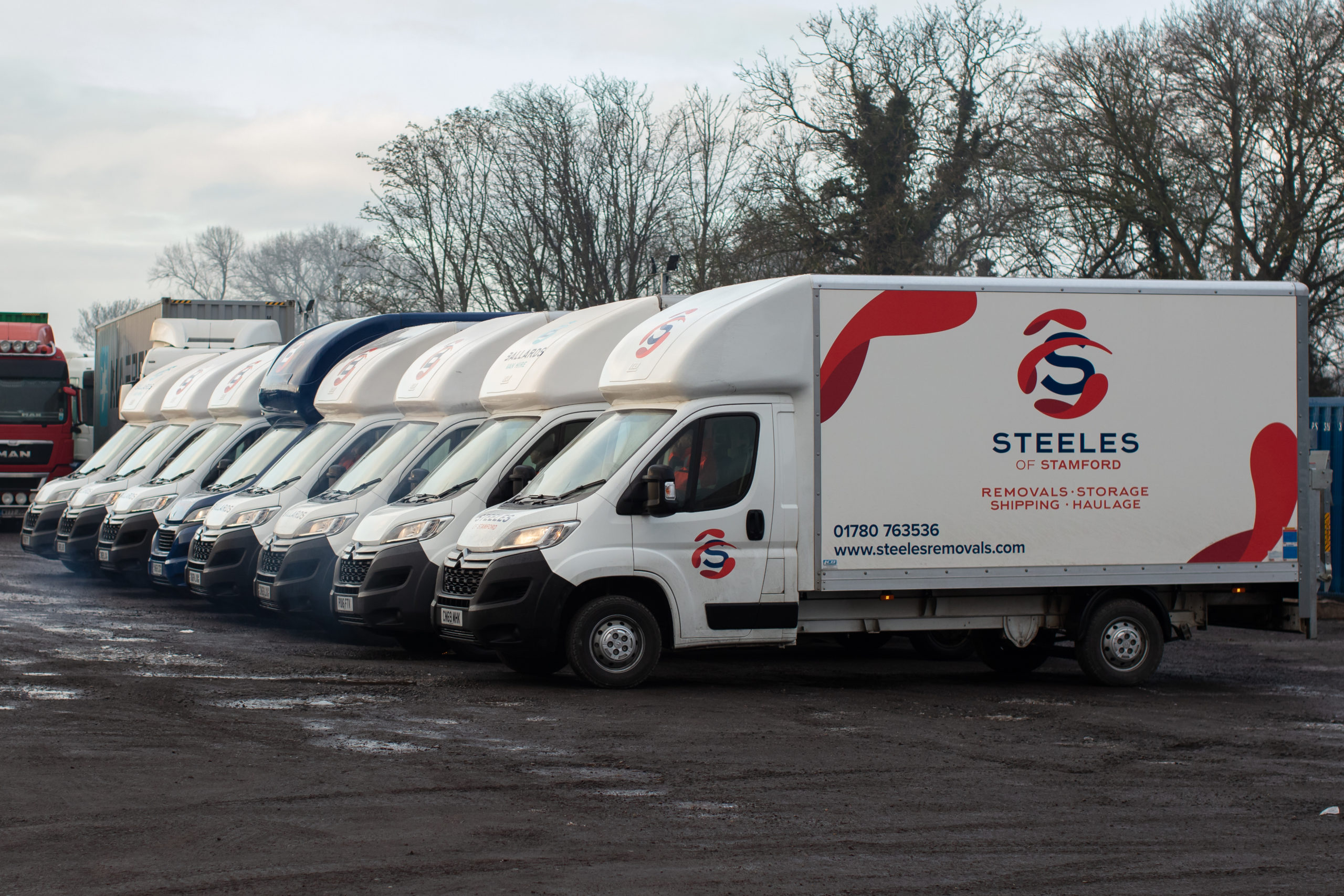 happy customers
"Superb. Picked the van up and had a little problem. Straight back and within minutes, a replacement van was ready and back out on the road, would highly recommend. All staff are very friendly and vehicles very clean and smart. A lot more flexible then all the other van hire companies for the day hire which we had. Will definitely use them again."
1 day van hire near Newark
"Very friendly polite people. Very efficient and helpful. Gave a proper look around the vehicle. Explained where everything was that I needed to know. Would definitely hire again."
Ballards Van hire service