When we help our clients move house, it can be a simple move down the street or around the corner, but others require complex journeys to hard-to-reach places, sometimes in the middle of nowhere.
With larger or more unusual moves, you can often be met with moving goalposts and shifting sands – but that doesn't need to be the case. 
We're experts in ensuring that even the most logistically challenging home move is seamless and stress-free. Here are just a few recent examples of happy homeowners we've helped to overcome even the most onerous of moves.
Escape to the Chateau
One of our more remarkable relocations of 2022 has been the privilege of delivering to this amazing chateau south of Calais.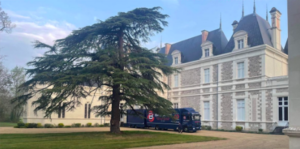 It was in theory a pretty straightforward move with no issues on paper – but red tape and an unfeasibly large queue in customs presented other more perennial problems. 
Our expert operatives were caught in the thick of mounting traffic almost immediately, being stuck in the early stages of Operation Brock in March 2022. The complex contraflow system is designed to keep traffic on the M20 moving when there is disruption to travel across the English Channel, but with our journey being just after it was rolled out, we (and several other thousand vehicles) ran into its initial teething problems.
After finally clearing the channel, they were then held at French customs for no clear reason – for a grand total of nearly 12 hours. Sacré bleu! 
While this might not have been so fun for our drivers, the delivery was (eventually) a great success for our clients, as we delivered their belongings to their magnificent chateau safe and sound. They were very happy with the service and understanding of the operational obstacles en route – which were entirely unavoidable, even for the most seasoned removals professionals. 
Moving to Scotland? Isle help!
Another memorable move which we recently completed for a customer looking to relocate was to the remote Isle of Jura. Famous for its incredible scenery, rocky mountains and for its rich single malt whiskey, the island is sparsely inhabited, with a population of just 200 people. 
Getting there was a wee adventure, with our team taking two ferries and our logistics HQ carefully tracking each movement through GPS to report back to the client in real-time, ensuring there were no surprises or unwelcome delays, even in choppy seas.
The client described our team as "very calm" with an "excellent sense of humour" and "very imaginative at problem-solving". They sent a lovely handwritten note, which you can read below. 
From Scotland to Nottinghamshire
In a move that was entirely the opposite, we also helped a family to move from Scotland to Nottinghamshire. We'll let their glowing review do the talking for this one: 
"We moved from the Highlands of Scotland to Nottinghamshire last year and we couldn't have been in safer hands. We had packed the small stuff ourselves into boxes and everything, furniture and the garden shed contents, were expertly packed into the containers on the removals van. 
"3 months later after storage, it was all delivered to our new address in the condition it was packed. George and Rowan, Dave and Dale were excellent guys and reassured us that nothing was too much trouble and understood our concerns about everything getting packed and unloaded. The office team was first class with a virtual viewing, quote and making the arrangements for uplift and delivery. We will use them when we move again!" – Mike Parker, reviewing Ballards Removals
Whatever you face on your move, you can stand with confidence knowing you're backed by a team of tried and trusted professionals who've got your back – and your belongings! Whether it's problems posed by bad weather or low bridges, you can have high expectations that the Ballards team is going to deliver the goods.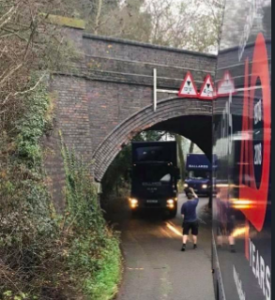 Whether reaching your new home is a doozy or a doddle, get in touch and let us shift the stress so you can focus on making memories in your new home.