Our next cohort of newly recruited removal porters are now fully trained and ready to help clients move home, relocate or put things into storage.
As home removal specialists, we take great care to ensure your belongings are in safe hands, so we take training very seriously.
Under the watchful eye of Dave Burns, who's worked with Ballards for more than 20 years, our five new porters have learned a great many skills which will serve them well throughout their careers with us.
Although they might make it look easy, removal porters need to master a number of vital skills to protect your belongings and themselves.
Learning the ropes
While the role of removal porter is an entry level job, they're the friendly faces you'll rely on during what can be one of the biggest moments of your life; moving day. 
And whether it's heavy lifting, packaging, moving or cataloguing items and furniture, there's no room for error; it all has to be done properly and safely.
One lesson they've learned is the importance of thorough and careful packaging, with their mentor, Dave Burns demonstrating how, with the help of a little polystyrene and cardboard, a glass vase can be thrown ten feet into the air to land onto a concrete floor without breaking.
While we treat our customer's items with considerably more care, lessons like these show that with proper care and attention to detail, anything can be protected even when accidents happen.
Welcome to the team
Our newest porters are Lewis, Charlie, Jack and Lee. They all applied for jobs with us over the summer and we're delighted to welcome them to the team.
While we might hear a lot of negative stories about what young people are like these days, I can assure you that it's a load of nonsense – we're huge advocates of recruiting young people and growing them into our senior roles.
This obviously takes time and commitment, but we have both in spade-loads! We have literally dozens of success stories from guys who started at entry level (porter) and who are now our most senior/ experienced managers and drivers.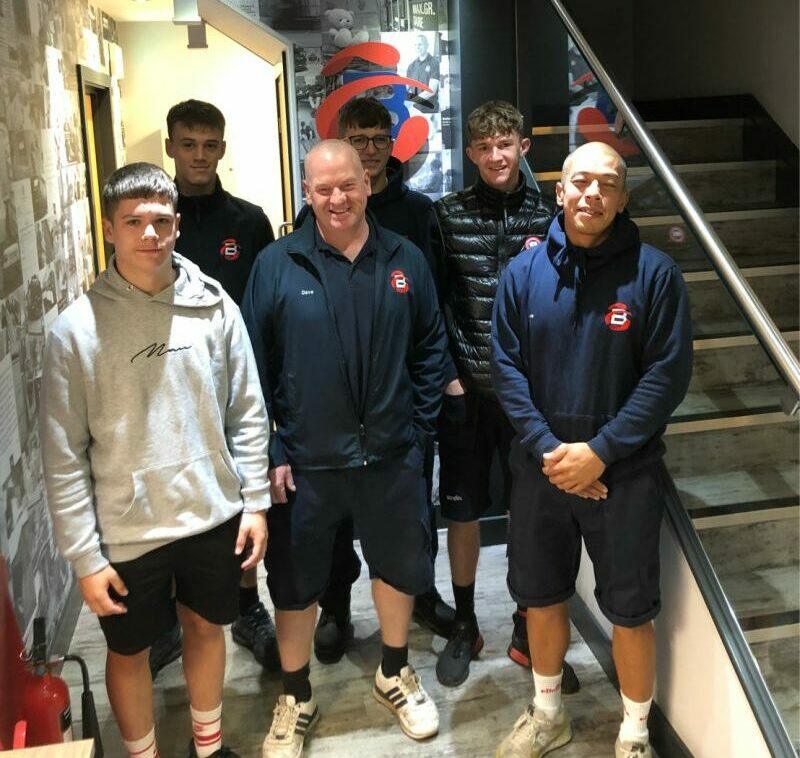 Having trained together, they'll continue to learn and develop their skills as a team – and as I always say: Team work makes the dream work!
If you're moving house with us soon, you can be assured that all our porters will take great care of you. Contact us today.