Moving house is an exciting moment that requires planning, care and attention. Four years ago, after helping millions of customers move house, it was our turn as we relocated our business three miles up the A1 to our new Nottinghamshire HQ.
As you'd expect, this was a major undertaking, with our fleet of vehicles, short-term storage containers and long-term storage crates needing to be relocated from our old site near Tuxford.
First though, we needed to prepare our new site, converting a vacant, five acre brownfield site beside the A1 dual carriageway into a secure, multifunction vehicle and storage depot.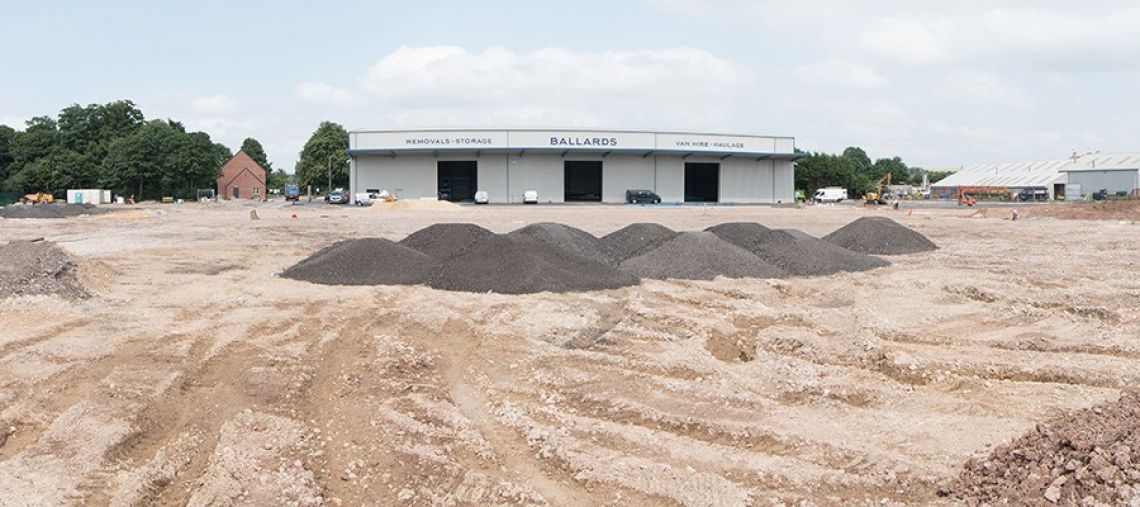 This was a period of major expenditure for our company, but it's been an investment that's certainly paid off, helping us to expand our services, improve the customer experience and help more and more people to move or store their belongings across the UK and Europe.
A tour of our headquarters
Located alongside the A1 near Markham Moor, south of Retford in Nottinghamshire, we're now in a fantastic location to reach anywhere in the UK.
Beside an iconic Grade II listed service station, with an eye-catching roof structure you're bound to have spotted driving past, our new home is a memorable and easy to access site that's ideal for each of our operations.

To keep everything safe, the whole site is protected by a high perimeter fence, with additional fences for high security areas, an array of cameras and professional security. When you arrive on-site, it's a little like passing through the gates of Jurassic Park, with keycode and camera operated systems for maximum safety.
Meanwhile, our storage warehouse is kept even more secure, with belongings stored here being virtually unobtainable for anyone other than our own team members.
While there's so much here to protect the belongings of our clients and customers, our headquarters is a pleasant and welcoming place where you'll also find our head office, staffed by friendly team members who are happy to help however they can.
Whether you're storing furniture for a few weeks, hiring a van for a move or putting an heirloom away for safekeeping, you'll find our Markham Moor HQ as impressive as it is useful.
Helping us grow
As a family business founded in 1978, we're an established, well known and respected company and we're now supporting a record number of clients across the country and the continent.
Since we moved to Markham Moor, we've grown at an incredible rate. In the last four years, we've acquired two other well-regarded removals companies; Steeles of Stamford and Bespoke Moving Solutions, we've invested in new vehicles, new storage containers and a huge amount of equipment.
We now have premises in Nottinghamshire, Lincoln, Stamford and Surrey and we've doubled the number of people we employ.
In terms of income, our turnover has quadrupled as each of these improvements has helped us to support more and more people.
If you've used our services before, you'll experience the level of dedication, attention to detail and exceptional customer service we're known for, but we're now able to do so much more for our clients, fulfilling all your removals, storage, vehicle hire and haulage needs.
If you've never used us before – get in touch and find out how we can help you!